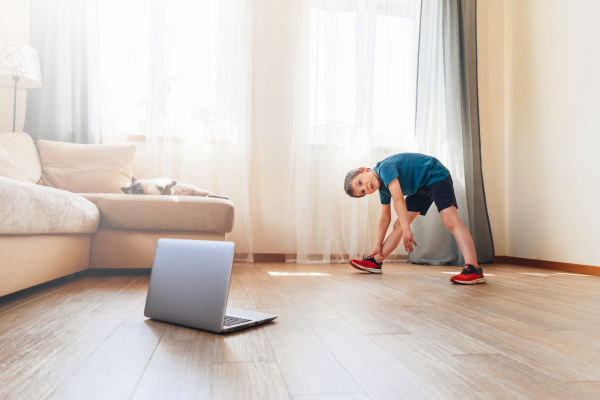 Cornbread launches kids into an energetic class to work on fitness skills, face fun physical challenges, gain self-confidence, and learn that being active is always fun! With our fun-based learning, kids get to experiment with different movements to gain knowledge and develop skills. Cornbread is incredibly talented at motivating kids to move and teaching them to enjoy competition.
Program Details
Kids will develop better focus, self-discipline, and body control through exercises and activities of:
Stretching
Agility Training
Core strengthening
Strategy
Accuracy
Endurance
Muscle memory
Friendship
Having fun!
Equipment Requirements
Kids should wear clothing that is easy to move in and athletic shoes of their choice.

Class notes will indicate any equipment, like a tennis ball, that kids will need to gather before class begins.
Rates
We calculate rates
per family

, not per child, to offer the most comprehensive multi-class discount. Use the calculator below to see for yourself! Our Broadway and Company programs are multi-hour commitments with specifically discounted rates. Those rates are described on the individual program pages!

Current promotions end

June 15th

.

CLASSES_OPEN2020-21:

2020-21 Open Registration class rates: 1 class at $164, 2-3 classes at $154/class, 4-7 classes at $149/class, 8+ classes at $139/class.

VIRTUAL_OPEN2020-21:

2020-21 Open Registration virtual class rates: 1 class at $99, 2-3 classes at $89/class, 4-7 classes at $84/classes, 8+ class at $74/classes.
Please know that LINX bills 30 days in advance. Monthly fees are applied on the 1st of each month for the coming month of classes. For example, you will be billed on October 1st for November classes and on November 1st for December classes. We have this policy to ensure our teaching staff are scheduled and paid appropriately. Our policies page describes how cancellations need to be made in this advanced billing model.
Our monthly class rate is an average based on the cost of our program year divided by ten months. Some months will have more classes and some months less, but your cost will not change regardless of the actual number of classes in that month. This is a very different rate model from most enrichment programs and a LINX Difference.